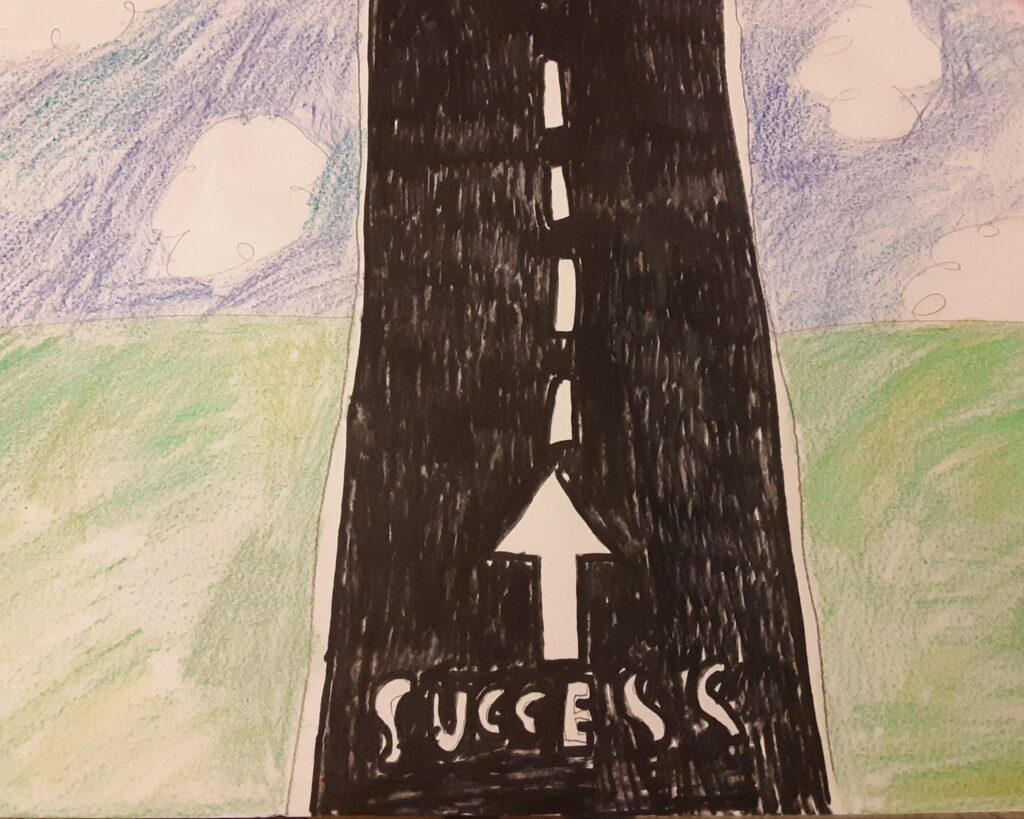 We live in a world where our unique individuality "could" be a stumbling block on the road to "success." We could define the stumbling block for minorities in America as systemic racism. In summary, systemic racism involves policies and procedures implemented in our society to place minorities at a disadvantage, leaving many to feel as if success is just a dream that will never come true. Some people can't fathom the idea that systemic racism exists in the land of the free because opportunities were always at their fingertips. Some people can't fathom the idea of systemic racism because they have experienced similar struggles in their lives, but they feel left out of the conversation because they weren't born a minority. To some it is a "theory," based on years of factual information, and to others it is a harsh reality.
Because of systemic racism, many black and brown people feel hopeless in America. They're free, but no one will hire them-even with a college education. They're free, but they have to hide their ethnicity if they want to keep the job. They're free, but their children can't get a descent education in their neighborhoods. They're free, but they can't afford to put food on their table. They're free, but they have to jump through hoops to vote. They're free, but their vote is deemed illegitimate by their brothers and sisters, even though they followed the rules. They're free, but they can't afford descent healthcare. They're free, but they're more likely to be assaulted by the police. They're free, but who's going to serve and protect them? Who will protect us?
On the other hand, there is a group of people who feel left out of the conversation. They are living below the poverty line. They are struggling. They need help, but as far as they are concerned, the media only "seems" to focus on the struggles of black and brown Americans. So! How should our poor, struggling, white brothers and sisters feel during this time? We know what it's like to be left out of the conversation, so what do we say to them? Can we find it in our hearts to sympathize?
Well, as I soul searched with our Father, I was led back to 1 Corinthians 13:4-8; however, I wanted to use different verses. I wanted something new and fresh. I mean, we talked about this verse earlier, but when you are led, you must follow. Amen! Amen! 1 Corinthians 13:4-8 states, "Love is patient, love is kind. It does not envy, it does not boast, it is not proud. It does not dishonor others, it is not self-seeking, it is not easily angered, it keeps no record of wrongs. Love does not delight in evil but rejoices with the truth. It always protects, always trusts, always hopes, always perseveres. Love never fails."
Okay, I see why He wanted me to read those verses again! (I know! I'm acting like doubting Thomas right now, but our Father understands.) Anyway, while there is a lesson in every verse, our Father highlighted the word perseveres for us this week. According to the Webster's Dictionary, the word perseveres is a verb and it means "to continue in a course of action even in the face of difficulty or with little or no prospect of success."
Wow! If ever we needed to hear this, we needed to hear it today. You see, Jesus is love and Jesus always perseveres. Even death couldn't hold him, remember? 1 Corinthians 15: 55-58 states, "Where, O death, is your victory? Where, O death, is your sting? The sting of death is sin, and the power of sin is the law. But thanks be to God! He gives us the victory through our Lord Jesus Christ. Therefore, my dear brothers and sisters, stand firm. Let nothing move you. Always give yourselves fully to the work of the Lord, because you know that your labor in the Lord is not in vain."
So I say to you my brothers and sisters, keep applying for jobs! Keep graduating from college! Keep investing in your children! Keep voting in every election! Keep marching and protesting peacefully! Keep loving your neighbor as yourself! Keep praying for the desires of your heart! Keep seeking the Father because you are not alone. He will never leave you, so your work is not in vain! God's plan is bigger than the United States of America. God is bigger than systemic racism. God is bigger than the media. God is bigger than politicians. Politicians can create laws and policies to combat systematic racism; however, Jesus can change the heart of man and that is when real change happens, so stand firm and do not let anything stop you from showing love.
#Just think about it#
#Then go to the Father and pray about it#
#Soul searching with our Father#