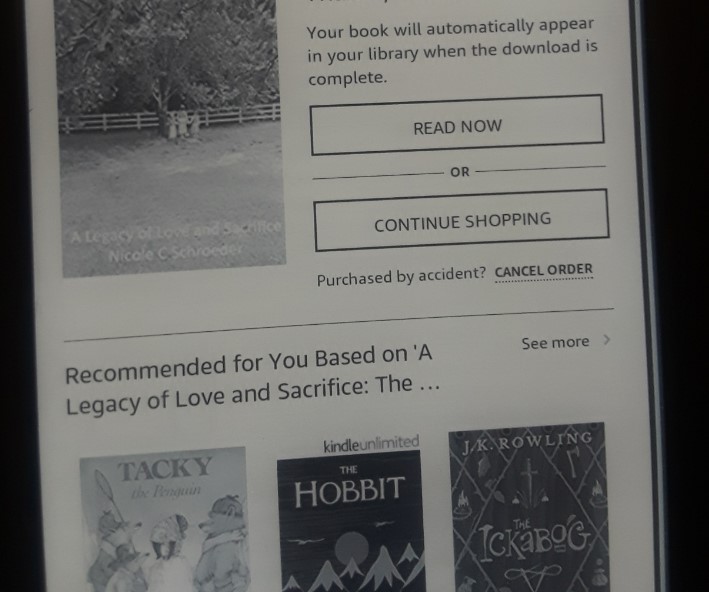 Psalm 37: 4 states, "Take delight in the LORD, and he will give you the desires of your heart." I experienced this for myself on Tuesday, January 26, 2021 and I wanted to share it with my family.
On the dedication's page in my play, A Legacy of Love and Sacrifice, I wrote, "This dedication is to my daddy, God rest his soul, Thomas Earl Crutcher, for watering the playwriting seed that God placed on the inside of me as a child." It was important for me to dedicate the play to him because he was such an important part of my initial love for writing. He wrote a lot of church plays and I enjoyed collaborating with him. I loved being in them too!
I still remember the first typewriter he purchased for me at a pond shop. Yes! I said a type writer. It was practically brand new. My mother purchased a lot of ink cartridges, paper, and whiteout for me too. (I can't forget that part.) Their support meant the world to me .
In 2008, my dad passed away; however, I would give anything to share my latest writing project with him. So! Imagine my surprise when a dear friend and sister sent me this picture. Not only did she purchase the book the first day it came out, a book named "Tacky" was recommended for her because she purchased A Legacy of Love and Sacrifice. When I saw this, I could hardly believe my eyes because my dad's nickname was Tacky!!! (Did you see that book in the picture?)
Long story short, it was another reminder that our Heavenly Father cares about us and he will give us the desires of our heart. I wanted my Earthly father to be with me on this special day and in this small but beautiful way, he was. I just wanted to share an example of Psalm 37: 4 that occurred on Tuesday, January 26, 2021. God is real and he love us dearly.
#Fully persuaded#
#No turning back#
#Soul Searching with our Father#
#P.S. This friend has a sense of humor like my dad, so it was even more special. I love you "sister friend."#