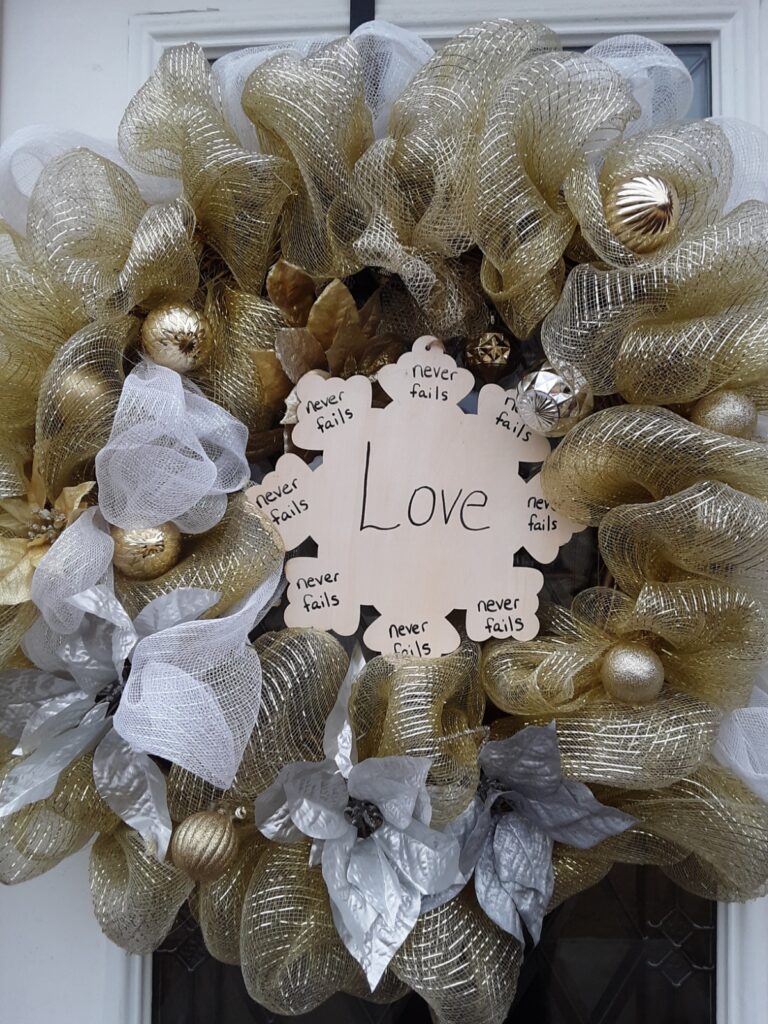 As I soul searched with our Father about this Holiday Season or what my family and I refer to as the Christmas Season, I couldn't help but to think about the people who dread spending time with their family and friends. (I know. It's not exactly a warm and fuzzy thought.) Trust me, I would prefer to talk about the activities my family and I enjoyed over the last twenty-four days, but that is not my assignment today. Anyway, when I thought about our brothers and sisters, who could be feeling that way today, I started to wonder why. Perhaps they're nervous to spend time with anyone outside of their household because of the Coronavirus. Perhaps it has nothing to do with the Coronavirus. Perhaps they're a part of a large multicultural or multigenerational family with different perspectives concerning 2020 all together and they want to avoid the "awkwardness" or a verbal altercation around the dinner table. Yikes! It happens, you know? Don't judge!
In the past, discussions about a person's favorite sports team were a known conversation starter amongst family and friends. It was a "safe" topic, so to speak, not like politics or religion. However, during 2020, this topic can be as tricky as stepping through a field of landmine action. To kneel or not to kneel? That is the burning question. For me, I often wonder why kneeling during the National Anthem upsets people more than their present and future brothers and sisters in Christ being harmed for no other reason than the race our Father chose for them to be on Earth. For God is not impressed with man made rituals and traditions, such as standing straight and placing our hands firmly on our hearts. The Father is concerned about our hearts! (Remember, we read about this in Matthew 15: 1-20.) Verse 19 states: "For out of the heart come evil thoughts—murder, adultery, sexual immorality, theft, false testimony, and slander." Calling someone unpatriotic or a thug for kneeling is slander, and our Father is deeply concerned about it. In the same vein, retaliating by slandering the accuser is equally troubling to the Father. (As Christians, we can't get caught up in name calling and pointing fingers. In fact, I need to repent for some Memes and GIFs I've chuckled at lately.) Yeah! I'm confessing my truths because I need Him to make my crooked paths straight. Of course, I could blame the people, who sent them to me, but they never would have done so if they didn't know that I would laugh.
Anyway, as I continued to soul search with our Father, I thought about our present and future brothers and sisters that belong to families who "believe" that every life is important but for some reason they become upset when it is time to discuss the issues concerning their black and brown brothers and sisters. Next, I thought about the families that are concerned about black and brown lives because they're being treated unfairly in this country and honestly, around the world, but they become upset if someone dares to mention another race in a positive light. What do you say in those moments when you understand that God cares about all of his children equally? Perhaps, you say nothing. Perhaps you just sit there, chewing your food slowly to avoid being spoken to directly. If so, I don't blame you! Who wants to get their head bitten off at the dinner table. Not me! (Pass the macaroni, please.) However, there will be a time when we will have to stand for the will of God and He will give us the right words to say. In Luke 12:12 Jesus stated: "[The] Holy Spirit will give you the words to say at the moment when you need them." Of course, He was referring to the disciples at the time, but the same applies to us today! Who knows? Perhaps you will have an opportunity to share the true definition of love. 1 Corinthians 13:4-8 NIV states: "Love is patient." (Our family members may think differently than us right now but we can't give up on them. That's not the assignment. As long as there's breath in their bodies, there's time.) "Love is kind. It does not envy, it does not boast, it is not proud." Just because we have this new found revelation about love doesn't mean that we automatically become better than someone else. My dad, Thomas Crutcher always said, "There are 5 important books in this world. There's Matthew, Mark, Luke, John, and your story." How are you representing Christ? "Love does not dishonor others, it is not self seeking, it is not easily angered, it keeps NO record of wrongs." (Wait! Let me read that again. It is not easily angered, and it keeps no record of wrongs.) You mean, it doesn't begin every sentence with, "Remember when they… or don't forget that they…") Anyway, "love does not delight in evil but rejoices with the truth. It always protects, always trusts, always hopes, always perseveres. Love never fails!" By the way, Jesus is love!
So, if love never fails, we probably shouldn't avoid the phone calls, skip out on Zoom invitations, or family gatherings, because we dread those "awkward moments." We should consider it a blessing to spend time with our families and use it as another opportunity to give the greatest gift of all, and that is the truest form of love. Think about it. Then, go to the Father and pray about it.
#Merry Christmas#