Praise be to the Lord my Rock, who trains my hands for war, my fingers for battle. Psalm 144:1
THE BOOK OF RUTH
Ruth is a teenage girl with the gift of prophecy, but she
has blood on her hands when she chooses her boyfriend
over her gift.
THE BOOK OF GRACE
As a freshman in high school, all she ever wanted was to be popular, but the principal's daughter, Angelica Rogers, filled that position a year before she arrived, but she soon realized that there's more to life than popularity. Grace has a gift. God speaks to her through dreams and visions, just like her mother, Ruth, but will history repeat itself once the students start to tease her about the revelations she received? Will she turn her back on her gift? Will another tragedy occur?
THE BOOK OF GRACE AND CHARLIE: THE
BEGINNING
When Charlie walked into their first period Religion class,
Grace and Angelica suddenly had something in common:
they both liked Charlie. What's not to like? He was Prince
Charming and a Knight and Shining Armor all in one, but
Charlie had a secret. He wasn't exactly who he said he was, so what exactly was he doing at Mountaintop Christian Academy?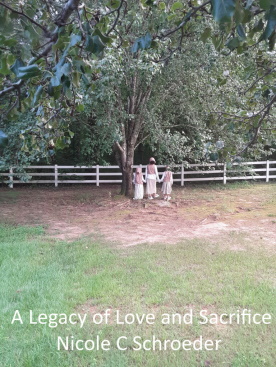 For History teacher, Billy Pride, Black History Month represents past hurts and wounds that never quite healed, so the last thing he wants to do is teach lessons about slavery or the Civil Rights Movement. For Principal Knight, it represents a time of guilt and shame because he was recorded five years ago, using a racial slur to describe a student.
For Sarah Christian-Love, being a teacher is more than a professional career choice. It is an act of obedience. It is an answer to a call upon her life to teach her students about racial unity; therefore, she considers it a great privilege and a blessing to direct a school wide stage play written to honor black and white abolitionists and civil rights activists during Black History Month. Unfortunately, her colleagues' opinions about Black History Education leave her heartbroken and she wonders if she will ever be able to make a difference.