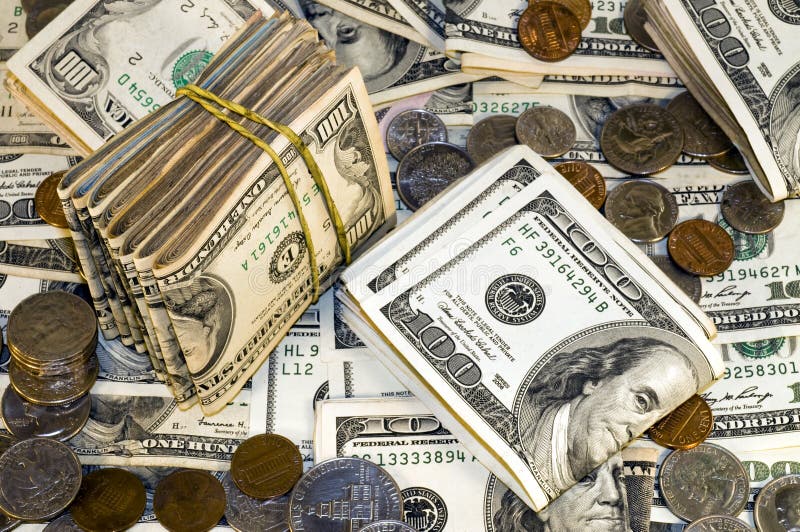 Hey, Family!
I was really excited to post my next blog in the timing series because I get to share a little bit more with you about my dad but I am not the owner of this website. God is! Therefore, I have to go where he leads me, and today we have to talk about money. To God be the Glory!
As we approach Independence Day in the United States of America, many struggle to feel a part of the celebration because black and brown people were not free on July 4, 1776. Of course, historians would tell us that slavery was an economic decision. This explanation is often meant to discredit the claim that it is the oldest form of discrimination, not just in the United States, but in the world! (Sometimes we forget that slavery is the world's problem.) So, what if the Historians were right? What if the decision to enslave black and brown people around the world was based on economic? Is that way of life really over? Is it really a "thing" of the past, like it is often portrayed?
According to a September 2017 report from the International Labor Organization (ILO) and Walk Free Foundation, "an estimated 24.9 million victims are trapped in modern-day slavery, which is referred to as human trafficking." Women, men, and children around the world are exploited sexually and for free labor. For example, In the Asian-pacific regions 15.4 million people are victims of human trafficking. 5.7 million people in Africa, 2.2 million people in Europe and Central Asia, and 1.2 million people in North and South America combined are victims of human trafficking. Once again, this world is plagued by the love of money because this is a $150 billion industry. Please take sometime to research this for yourself. It is quite disturbing and it deserves our attention because slavery is not a thing of the past (https://www.humanrightsfirst.org/resource/human-trafficking-numbers)!
Satan was like to trick us into thinking that it is because it keeps us from focusing on what it right in front of us.
Dear God, help us! 2 CHRONICLES 7:14 ESV states, "If my people who are called by my name will humble themselves, and pray and seek my face and turn from their wicked ways, then I will hear from heaven and will forgive their sin and heal their land." Father, I am asking for an intervention. I am asking for human traffickers and for every person who believes that it is okay to exploit someone to have an encounter like Paul did on the way to Damascus. I am asking for evil plans to be changed in an instant and for traffickers to fall on their knees and give their lives to you in the mighty name of Jesus. I am asking for them to free themselves by setting their captives free. I am asking for you to be that light in a dark room for people who are in impossible situations. People in pursuit of a better life have fallen into a trap. Children are being robbed of their innocence but we need them to know that their innocence belongs to you. You have the ability to build them up where they have been torn down.
I am asking you to be with every law enforcer, as they plan to track down these individuals and save the victims from harm. I am asking for Amos 5:24 to reign true in this moment. "Let justice roll down like waters, and righteousness like an ever-flowing stream." I ask you to be with the missionaries who are fighting this cause with every breath that they have. Please be the fresh wind that they desperately need. Please be the way when there seems to be no way at all. Oh, Father! We need you now more than ever.
Matthew 6:24 TPT stated, "How could you worship two gods at the same time? You will have to hate one and love the other, or be devoted to one and despise the other. You can't worship the true God while enslaved to the god of money!" So, what does that mean? Does it mean we shouldn't work to take care of our families? Absolutely, not! My daddy loved to quote the scripture that said, "If anyone is not willing to work, let him not eat" (2 Thessalonians 3:10). One of my future blogs will be about that very thing! Anyway, we have to provide for our families and do what we can to make sure that our communities thrive, but not at the cost of human life. The bible tells us to be sober-minded and to be watchful. Our adversary the devil prowls around like a roaring lion, seeking someone to devour. He wants to feed on our ambitions. He wants to show us what money can buy, but he cannot have our eye gaze, father. You are the beginning and the end. You are the first and the last. You told us to ask and it would be given. You told us to seek and we would find it. You told us to knock and the door would open. So, if you are our greatest "re$ource," why would we ever try to justify or support something as heinous as slavery when you are able to open doors that no man can shut? Just think about it family. Then, go to the Father and pray about it.
#Soul Searching with Our Father#