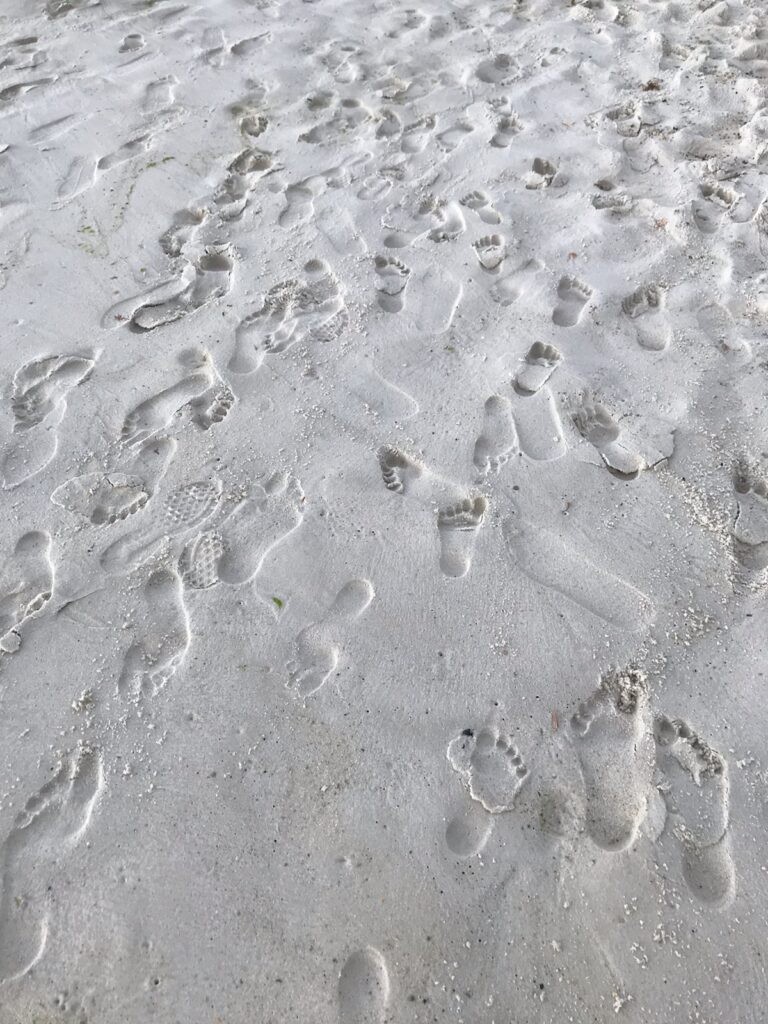 Where you go, I will go….
As we prepare for the next season in our lives, I am led to believe that this is a Ruth and Naomi kind of season. You see, Naomi was in a situation. She lost her husband. She lost her two sons. She no longer had an opportunity to have grandchildren. She felt like God had turned his back on her. She felt like she had nothing else to give. Have you ever felt like that? What did you do in that situation? Naomi told her daughters-in-law, Orpah and Ruth, to return to their families because she planned to return to her native home Bethlehem, Judah alone. Have you ever felt alone? Have you ever wanted to be alone? Well, this decision caused them to weep. (Weeping tells me that it was a hard decision for them to make). In other words, it wasn't easy for Naomi to separate herself from them but she felt like it was best thing for everyone, and it wasn't easy for them to leave her either. That alone speaks to her character. It tells us that Naomi was a good mother in law. Yet, in the end, Orpah honored Naomi's wishes but Ruth honored God. Do you have people in your life, who won't take your word for it? Do you have people in your life, who are bold enough to step out on faith where you're concerned? Do you have people in your life, who will not allow you to get caught up in your feelings?
One of Ruth's most famous lines was documented in Ruth 1:16 ESV. Ruth said, "Do not urge me to leave you or to return from following you. For where you go I will go, and where you lodge I will lodge. Your people shall be my people, and your God my God." Well, I've spent a lot of time idolizing Ruth for her brave decision, but I need to take a moment to honor Naomi. You see, how did Ruth know about the people? Naomi and her family represented the people from her native land because she was a foreigner in Moab. How did Ruth know about our God? Naomi represented God in Ruth's presence. She had to do it in such a way that made it impossible for Ruth to turn back and worship little gods. She had to serve him in such a way that Ruth understood that He would never leave them or forsake them. Oh! I thank God for Naomi's influence in Ruth's life because it allowed Ruth to help her when she needed it most. You see, we need some Ruths in our lives when we're going through something. We need some Ruths in our lives when we start to count out God. We need someone to say, "Hold on! I know you're upset right now. I know you're in your feelings, but God is still on the throne. He would never leave us or forsake us. I know things look bad, but there's a brighter day ahead. I know you want me to go, but I have to stay right here with you because God has a plan for us.
The plan might look a little different. Naomi went back home to lick her wounds. When she returned home, she said in Ruth 1:20-21, "Do not call me Naomi; call me Mara, for the Almighty has dealt very bitterly with me. I went away full, and the Lord has brought me back empty. Why call me Naomi, when the Lord has testified against me and the Almighty has brought calamity upon me?" Yet, God was not finished with Naomi. Her daughter in law married Boaz. (Boaz was a relative of Naomi's late husband). Ruth and Boaz had a child. Ruth 4:16-17 states, " Then Naomi took the child and laid him on her lap and became his nurse. And the women of the neighborhood gave him a name, saying, "A son has been born to Naomi." They named him Obed. He was the father of Jesse, who was the father of David." Don't act like you don't know David. I'm talking about the one who fought lions and bears. I'm talking about the one who killed Goliath. I'm talking about the one who was annointed to be king when he was just a child. I'm talking about the one who was a man after God's own heart. I'm talking about King David!
Brothers and Sisters, surround yourselves with Ruths and Naomis during this season because God is ready to bless us according to His purpose– not ours! Just think about it. Then, go to the Father and pray about it. Soul Searching with Our Father!