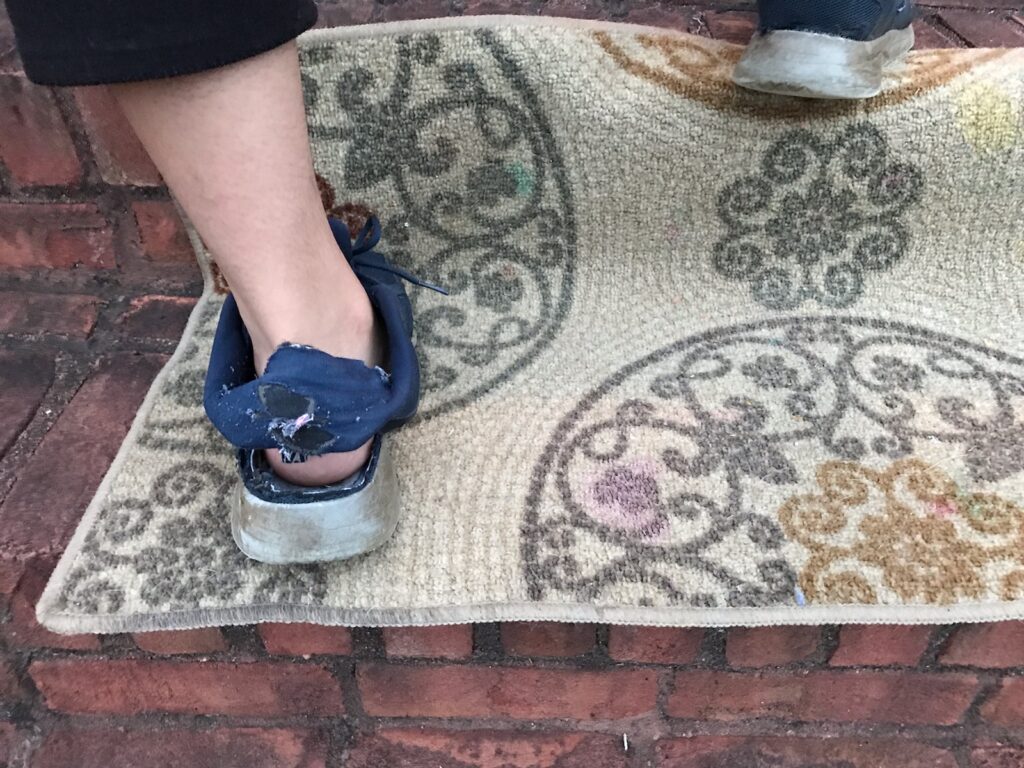 Dear Heavenly Father,
I would like to start this blog by thanking you for giving me the strength to walk by faith! Hebrews 11:1 NIV states, "Now faith is confidence in what we hope for and assurance about what we do not see." I have confidence that strongholds will be broken and hearts will be healed in the name of Jesus. Amen!
When someone experiences a certain level of discrimination in our society that is deemed news worthy, certain civil rights activists, attorneys, reverends, and politicians tend to join their support team in one way or another. In fact, when situations occur, I find myself saying, "I bet so and so will be at the next press conference," or "I bet so and so will have something to say about this." It is like an unwritten rule that they will stand with our victimized brothers and sisters, speaking against injustices, and rallying the crowd to bring about change. Well, as I thought about these polarizing moments, this thought was downloaded into my spirit. "Without faith, you can protest against worldly injustices until the soles of your shoes come off, but you will not receive the power from on high to change the atmosphere around you." Wow! Really? You mean, some people are wearing out their shoes without a cause or real purpose. You mean, some people put their faith in "mankind," and they're wondering why their efforts seem to be in vain. Of course, I don't want you to take my word for it. Hebrews 11:6 NIV states, "… Without faith it is impossible to please God, because anyone who comes to him must believe that he exists and that he rewards those who earnestly seek him." The question is: Are you earnestly seeking him and what is your definition of a reward from the Father?
Hebrews 11: 29-31 NIV states, "By faith the people passed through the Red Sea as on dry land; but when the Egyptians tried to do so, they were drowned." You see, we serve a God who will take care of our enemies. "By faith the walls of Jericho fell, after the army had marched around them for seven days." You see, we serve a God who will order our steps and set us up for success. "By faith the prostitute Rahab, because she welcomed the spies, was not killed with those who were disobedient." It was important for me to add that verse because you don't have to wait until your sitting on the front row with the First Lady of the Church to have faith. You can have faith in God in the midst of whatever circumstance you find yourself in right now and he will reward your faithfulness.
In other words, when you find yourself being discriminated against… have faith. When someone else tries to write your life story… have faith! When you don't know how to love… have faith. When you don't know how to forgive… have faith. When you don't understand the struggles of others… have faith. When you feel like you're being left out of the conversation… have faith. When it seems like the enemy is winning… having faith. When it is seems like the wall will never come down… have faith. When it seems like your past will dictate your future… have faith. When it seems like you would be the last one who could keep your family out of harms way… have faith. When the enemy tries to divide us… have faith. When your friends start to look and sound like enemies… have faith in the ONE who can do all things but fail.
Now don't get me wrong! I'm not saying that we shouldn't seek the support of others. I love my family and my friends, but my faith is in the Lord. Just think about it. Then, go to the Father and pray about it.
#Soul Searching with Our Father#