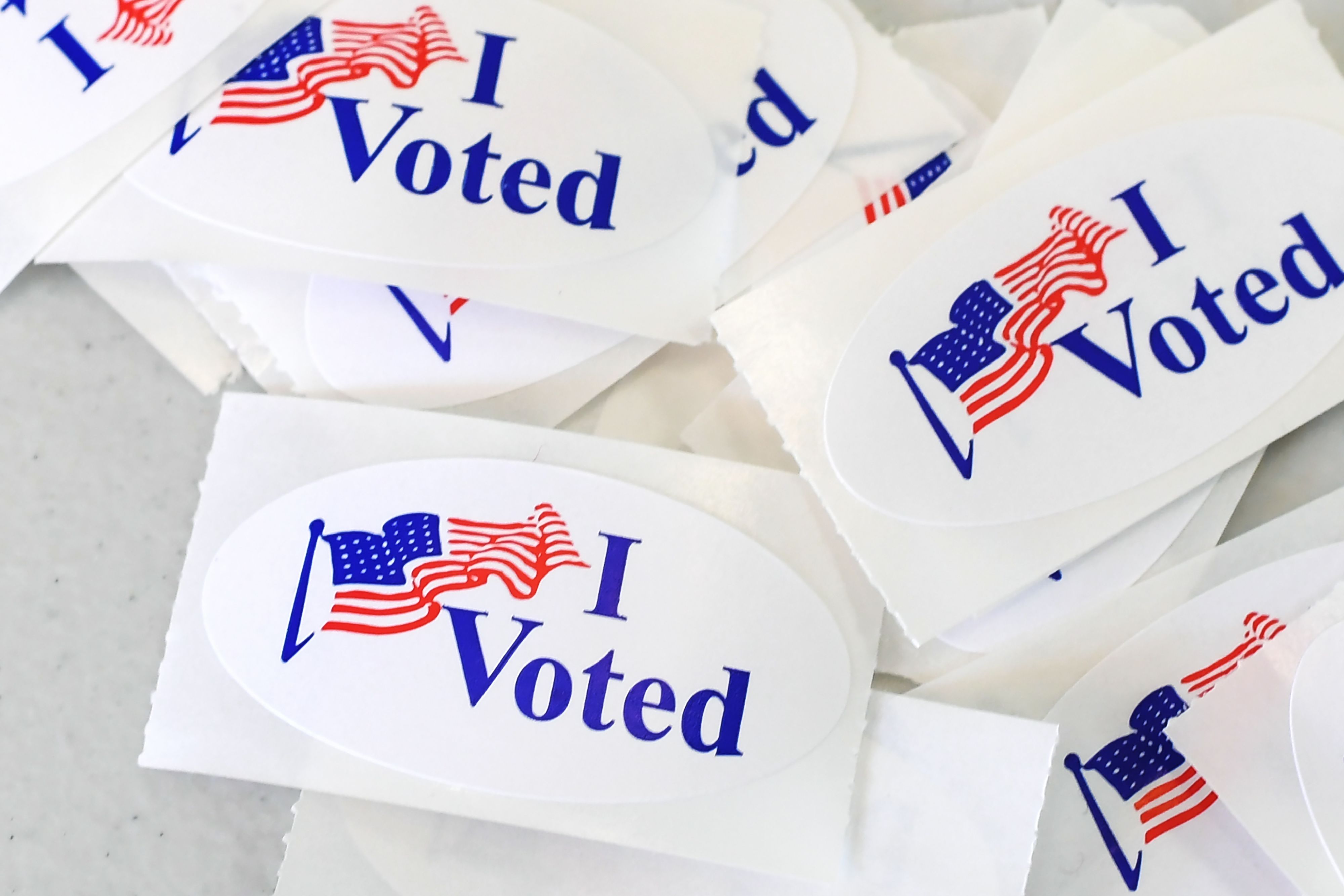 Out of all the topics in the world for me to discuss this week, our Father placed it on my heart to discuss the election results. Yikes! Talk about a touchy subject.
According to the 2020 US election results, updated on December 16th at 4:49PM CST, Joe Biden received 51.4% of the vote and President Trump received 46.9% of the vote. Therefore, Joe Biden will be the next President of the United States. Simple, right? Wrong!
Shortly after the election was called by the media, President Donald Trump and his team exercised their right to file lawsuits across the country in an effort to contest the election results. Supporters shared posts on social media, concerning "alleged" voter fraud and people referred to it as a "stolen election" or an "illegitimate election." Some citizens boldly stated on social media that President Elect Joe Biden would not be their president and hurled insults at Vice President Elect Kamala Harris for no other reason than how God made her. Oh, I wish I could get on my high horse right now and blast them for their shameful behavior toward them, but the truth is: I can't! For it is written in Romans 3:23-24, "For all have sinned and fallen short of the glory of God, and are justified by his grace as a gift, through the redemption that is in Christ Jesus." Oh, Father I thank you for your grace and mercy. I thank you that I finally understand that my sin is no better or worse than anyone else's sin. Comparing sins always made me feel better. "Look at them. They're using racial slurs." On the other hand, I'm gossiping about the people using the racial slurs. That's why we have to be careful when we start pointing fingers at people. (Lord knows I am a work in progress.)
You see, in 2016, I acted similarly when Hillary Clinton lost. I claimed voter fraud. I blamed other countries for their interference with our election. I cried. I asked God, why? I said things I had no business saying. I said he would never be my president. I unfriended people. I blocked some folks and Lord knows I talked about some folks. I put their Christianity on trial in my mind, and I used their vote as proof that they couldn't be my brothers and sisters in Christ. I mean, how could a child of God, a believer in Jesus Christ, vote for a man who made racist statements during the campaign? "They must agree with these racist views," I concluded. These thoughts stayed inside of me for longer than I care to admit; however, God has worked with me concerning our brothers and sisters who may fall into this category, and I shared my current position in an earlier blog, The Christian Vote. Thank you, Jesus!
Forgive me! I digressed for a moment! I do that from time to time. Back to the 2020 election. To show their support, Democrats across the country defended President Elect Joe Biden and Vice President Elect Kamala Harris against voter fraud claims on their individual social media pages. Some even took pleasure in posting Memes and GIFS about President Donald Trump's departure; especially, when the Supreme Court rejected the lawsuits. And as history does best, it started to repeat itself and people unfriended, blocked, and slandered others on social media over political posts.
Honestly, it's hard to tell our present and future brothers and sisters in Christ a part sometimes. It's hard because the ones, who confess Christ to be their personal savior, seem to be the ones who act as if the world is ending because their candidate didn't win or they're acting like the Savior was just born because Joe Biden is fighting for the "soul of America." Ouch! The second one was for me.
I'll admit it. My stomach was in knots until they finally declared him the winner. Only to have it tighten again, when the lawsuits started. Technically, it still isn't over… I guess. Some are still hoping for that last second hail Mary on January 6th. Being a sports fan, my stomach feels queasy, just thinking about it. Well, you can't see me, but I am literally shaking my head at myself. I am shaking my head because our Father is the King of Kings. He is the Lord of Lords. He is the Alpha and the Omega. He is the Beginning and the End. He is the First and the Last, but I had to wait for the election results to feel better about my current circumstances. I had to wait on the election results to feel like everything was going to be alright. As a believer, something is wrong with that! For it is written in Daniel 2:21-23 in the NLT version, "He (meaning God) controls the course of world events; He removes kings and sets up other kings. He gives wisdom to the wise and knowledge to the scholars." He does that, not the President of the United States of America. In Matthew 6:25-34, Jesus tells us not to worry because our Father will take care of us. In John 14:27 NIV Jesus states, "Peace I leave you; my peace I give you. I do not give to you as the world gives. Do not let your heart be troubled and do not be afraid." Yet, I can't sleep! I'm glued to my television! I'm mad because they're referring to it as a "stolen election." I'm talking myself out of retaliating on social media. For what? Come on, Nicole! God is still on the throne and Jesus is still seated at his right hand. He told us that the weapons would come, but they would not prosper. Therefore, we are in excellent hands, regardless of who lives in the White House. So! The election results are in and God is still on the throne! Praise be to God!
#Soul Searching with Our Father#