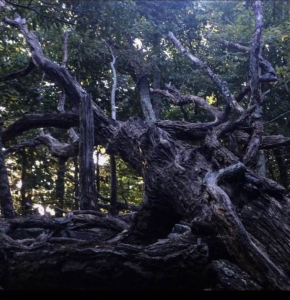 Scripture
As we continue to examine Peter's life as a disciple, I was led to Matthew 26: 31-35 NIV. It states, "Then Jesus told them, "This very night you will all fall away on account of me, for it is written: "'I will strike the shepherd, and the sheep of the flock will be scattered. But after I have risen, I will go ahead of you into Galilee."
In other words, this separation must occur in order for scriptures to be fulfilled, but don't worry! We will be together again.
But Peter replied, "Even if all fall away on account of you, I never will."
"Truly I tell you," Jesus answered, "this very night, before the rooster crows, you will disown me three times." But Peter declared, "Even if I have to die with you, I will never disown you." And all the other disciples said the same."
Soul Searching
As I meditated about this scripture, I realized this was another form of denial. Think about it. The word denial simply means to say that something isn't true. Jesus told them what would happen next. He said, "This very night you will all fall away on account of me," but they couldn't imagine themselves doing something like that. Sounds like denial to me!
In fact, when the time came to pledge his allegiance to Jesus, Peter acted like he didn't even know him. (Another form of denial). So, what would make Peter deny Jesus? He was the original Ride-or Die friend. After all, he cut a soldier's ear off -in a misguided attempt- to protect Jesus that same night. Then, as soon as he was separated from Jesus, he acted like he didn't know Him. Well, as I meditated about that situation, I was tempted to judge him! I was even tempted to put myself in his shoes and say, "I would never do something like that." Then, this thought came to my mind. You have done something like that over three times. Ouch!
The fact is: when I'm studying the word, attending church, fellowshiping with brothers and sisters in Christ, praying, and meditating on the word of God, I feel like I can conquer the world. I'm pumped in the spirit. "For if God is for us, who can be against us (Roman 8:31 NIV)?" "No weapon formed against us shall prosper" (Isaiah 54:17 NIV). I have a faith that can move mountains… UNTIL, it's time for me to put my faith into action.
Suddenly, I'm tempted to shrink back because I don't want to offend anyone. I'm tempted to shrink back because I don't want to be persecuted for HIS namesake. I'm tempted to shrink back because I fear being cancelled. I'm quiet when I should speak. I blend in with the darkness when I should let my light shine. In summary, I wanted to fit in out of fear, so I separate myself from the Truth. Sound familar?
Luke 22:54-56 states, "Then seizing him [meaning Jesus], they led him away and took him into the house of the high priest. Peter followed at a distance. And when some there had kindled a fire in the middle of the courtyard and had sat down together, Peter sat down with them.
Quick question: How many times in your life have you distanced yourself from Jesus, so you could fit in with the world? Think about it. It looks different for all of us. Like Peter, we never think it will happen until the moment comes.
That night, Peter had three opportunities to tell people he knew Jesus, and three times, he denied it. The bible tells us that just as he was speaking the third time the rooster crowed. "The Lord turned and looked straight at Peter. Then Peter remembered the word the Lord had spoken to him: "Before the rooster crows today, you will disown me three times." And he went outside and wept bitterly" (Luke 22:54-62).
Peter loved the Lord! He couldn't imagine that he would ever turn his back on him, but Jesus knew it was in him. There are things in us that must be exposed; in order for us to grow. Exposed but not exploited!
Today, when someone makes a mistake, it is exposed and exploited for likes, comments, and shares on someone's platform, but as a believer, we should pray for those who are being exposed. Exposure doesn't mean they weren't called. Exposure means it's time to "weep bitterly." It's time to repent. It's time to say, "Not my will, but YOUR will be done."
Peter wanted to do everything within his own strength. He thought he could "die with Jesus," if it came down to it, but when the time came, he feared people in that moment more than he trusted God. You see, because of the journey he was destined to take, he had to be tested and tried.
Peter would later realize that, "These trials will show that your faith is genuine. It is being tested as fire tests and purifies gold—though your faith is far more precious than mere gold. So, when your faith remains strong through many trials, it will bring you much praise and glory and honor on the day when Jesus Christ is revealed to the whole world" (1 Peter 1:7).
Think About It
So! I wanted Jesus to take care of Peter's biases toward the Gentiles BEFORE he became a disciple; however, Peter didn't even understand what was truly on the inside of Him. Peter, who would say, "Even if I have to die with you, I would never disown you or deny you," was the very one who denied Jesus. Again, we must first love God with all our hearts, minds, soul, and strength BEFORE we can truly love our neighbors as ourselves. For that reason, we must shift our focus. Stop praying for people to treat us better and pray for them to love God with all their hearts, souls, mind, and strength. Once they do that, then they will be able to love us the way Christ intended.
#Think about it. Then, go to the Father and pray about it#
#Soul Searching with Our Father#