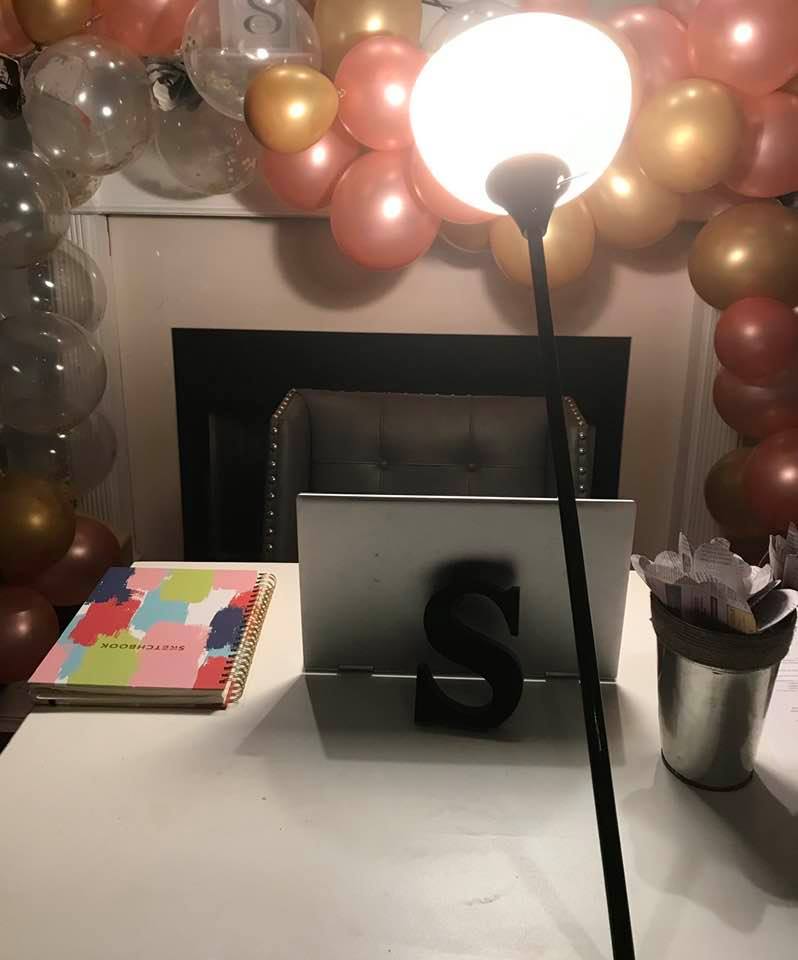 As we prepare to begin our second year as a Soul Searching with Our Father Community, I do not believe it was an accident that I was led to write a blog about light. You see, as our Father begins to increase our territory, we must step out on faith and let our light shine. We cannot allow our fears and insecurities to cause us to hide our light. Today I want to expose the enemy once again because his latest tactic is to discourage us with this phrase: "Everyone is doing that."
In fact, if we listen to the enemy, we would not step out on faith at all. Why would we? Everyone else is doing it! Didn't you hear? Everyone is writing a book. Everyone has a blog. Everyone has a Youtube channel. Everyone has a Podcast. Everyone is a musician or songwriter. Everyone wants to act or write a play. Everyone wants to start a nonprofit. Everyone quotes the bible and shares positive affirmations on social media. Yet, he still called me. Yet, he still called you too. Why?
Matthew 5:14-16 states, "You are the light of the world. A town built on a hill cannot be hidden. Neither do people light a lamp and put it under a bowl. Instead they put it on its stand, and it gives light to everyone in the house. In the same way, let your light shine before others, that they may see your good deeds and glorify your Father in heaven."
God called me to interview my Aunt Lady last week. I was extremely uncomfortable and intimidated to step out of my comfort zone. Then, that little voice started messing with me. It said, "Everyone is doing that, anyway! You see all the interviews on social media." In other words, "Nicole, you don't need to do that. You need to do something else." Maybe some of you can relate. Maybe God is calling you to do something that other people are doing, and you're hesitant to step out because you hear that some voice. Well, I'm here to tell you that God is bigger than that! He can discover you, mentor you, manage you, and enlarge your territory without compromising who he called you to be here on Earth, and he only requires ten percent of your earnings. Glory! Hallelujah!

Don't let the enemy trick you into believing that everyone is doing it. If everyone was doing it for the Lord, we wouldn't have millions and millions of people thirsty for the world's approval. People won't make a move until they project how many sells they're going to make. Well, I'm here to tell you that as a believer in Christ Jesus, you don't get to know the end, because this is a faith walk. When the Father tells you to write a book, write the book! When he tells you to write a song, write a song. When he tells you to start a Podcast, start a Podcast. When he tells you to start a nonprofit, start a nonprofit. Before anyone can be blessed or before we can see the fruits of our labor, our obedience to his word is required. The bible tells us to seek first his kingdom and his righteousness, and everything else will be given to us. At that point, all we will want is what he wants for us, anyway.
So what if someone else is doing it? No one can do what he plans to do through you. That's an understanding between you and our Father in Heaven! Just think about it. Then, go to the Father and pray about it because someone is waiting on your Yes! Someone needs to be healed. Someone needs to be delivered. Someone needs to hear about a Savior who can call you out of a crowd of millions. Someone needs to know about a Savior who isn't intimidated by what everyone else is doing. I don't know about you, but it's Soul Searching time for me.
#Soul Searching with Our Father#

#Soul Searching