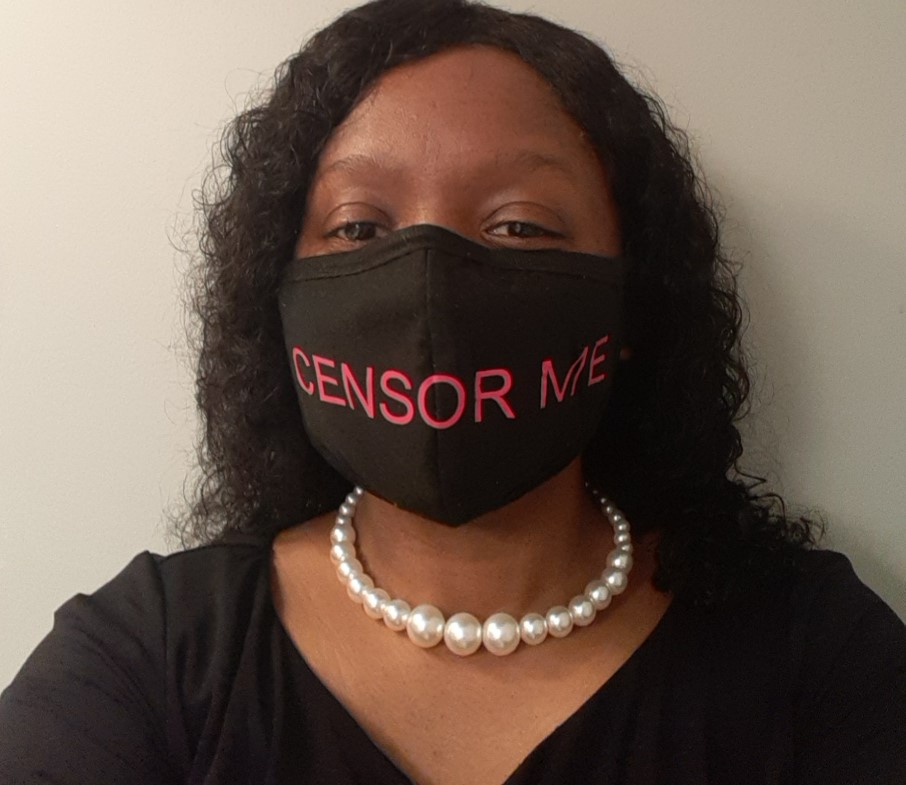 Okay! Let's have a quick history lesson about the First Amendment. In summary, it protects the freedom of religion, speech and expression, the press, the freedom of assembly, which is a group of people gathered together in one place for a common purpose, and the freedom to petition the government about concerns we have as citizens. (Of course, I just gave you the cliff notes version. Please take time to read it for yourself. Knowledge is power.)
As a believer in Christ Jesus, who was called to write and publish a weekly blog about our Heavenly Father, I am extremely thankful for the First Amendment. It protects my right to discuss my relationship with God without being censored by the government. Of course, this is a hot topic right now because past and present members of our government are being censored by certain social media outlets for allegedly inciting the riot at the Capitol on January 6th, and many Americans are concerned that the same thing could happen to them… or to any of us to be exact.
Well, as I soul searched with our Father, I was led to read Mark 14: 55-61. It reads, "The chief priests and the whole Sanhedrin were looking for evidence against Jesus so that they could put him to death, but they did not find any. Many testified falsely against him, but their statements did not agree. Then some stood up and gave this false testimony against him: "We heard him say, 'I will destroy this temple made with human hands and in three days will build another, not made with hands." Yet even then their testimony did not agree." Well, I have no doubt that Jesus could do this; however, Jesus did not say that he would destroy the temple. He said, "Destroy this temple and I will raise it again in three days" (John 2:19). During that documented conversation in history, Jesus was not referring to a physical temple. He was referring to his body. However, the people did not understand what he meant nor did they truly want to understand, so they twisted his words. Then, the high priest stood up before them and asked Jesus, "Are you not going to answer? What is this testimony that these men are bringing against you?" But Jesus remained silent and gave no answer." According to the commentary in my new Large Print Life Application Bible -Third Edition,- Jesus chose not to answer the first question because it was based on incorrect information. In other words, it was based on a lie.
To be honest, that is familiar territory for me right now. People are twisting my words and I want to defend my name; however, there are times when our Father wants us to remain silent. It doesn't mean it doesn't hurt. It doesn't mean there isn't a war going on inside us. It doesn't mean we won't get weary in well doing because I'm weary today. (I wish that wasn't the case, but it is.)
Dear Heavenly Father, my heart is heavy! I want to scream! I want to cry! I want to quit! Did I mention that I want to quit, scream, and cry all at the same time ? You see, the "enemy" created an impossible situation for me and mocked me along the way. Then, when I didn't break, when YOU stepped in and made a way for me when I didn't think it was possible, the "enemy" tried to slander my name and turn people against me, so what do I do with that? What do I say when it feels like the enemy is winning? I have to say something, right? I have to defend myself. They can't stop me from speaking my truth! I have the right to say something, but why do I feel like I'm being censored in this season?
That question remained unanswered until I realized that Jesus didn't answer the first question because it was based on a lie. He wasn't concerned that "many" people came forth with false accusations against him because he was on his assignment. I am on my assignment as well! You see, the enemy comes to kill, steal, and destroy, and it is time for us to stand on the word of God- not our words! Oh, Father! Censor me- until I can be a living example of Matthew 5:44. Censor me- until I can bless those who curse me, do good to those who hate me, pray for those who despitefully use me, and persecute me for reasons that I do not understand. Censor me- because the troubles in this world cannot overshadow the fact that you've already overcome the world. I just have to walk in victory! We just have to walk in victory!
Just think about it.
Then, go to the Father and pray about it.
Soul Searching with our Father.